Any sight to an end to this lawsuit?
JYJ3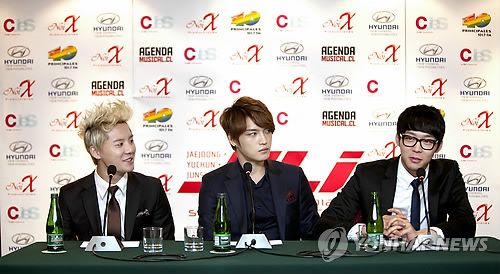 [Medias] The legal dispute between SM and JYJ which has been dragged for 3 years is due to finish in September. In fact, the details that the both parties have argued are mutual agreement in arbitration (mediation). The word 'mutual agreement' seems to be significant at this moment because the court already ruled in JYJ's favour regarding the dispute about their exclusive contract.
In 2009, JYJ applied for injunction to terminate the validity of exclusive contract against SM and SM filed a lawsuit to verify the validity of exclusive contract and compensation for damages the next year[Translators Note: SM's lawsuit finished its all hearings in May 2012 so it is due to be ruled together in September.] However, JYJ also filed a lawsuit to verify invalidity of exclusive contract so their legal disputes have been continued for 3 years.
It looks like the lawsuit is remaining unresolved at first glance…
View original post 1,071 more words